Baffle curtains provide a hydraulic barrier to help improve efficiency in your pond, tank, or reservoir. These vertical curtains direct water/wastewater through a winding route from the inlet to the outlet, eliminating shortcutting and improving treatment.
LCSI's floating or Clearwell baffle curtains are made from flexible, high-strength, reinforced geomembranes. Material selection is dictated by the specific application requirements. The curtains are seamed using a thermal sealing process which provides a robust design. Some features include slopes and bottom contours, flow-through windows, and a ballast chain pocket.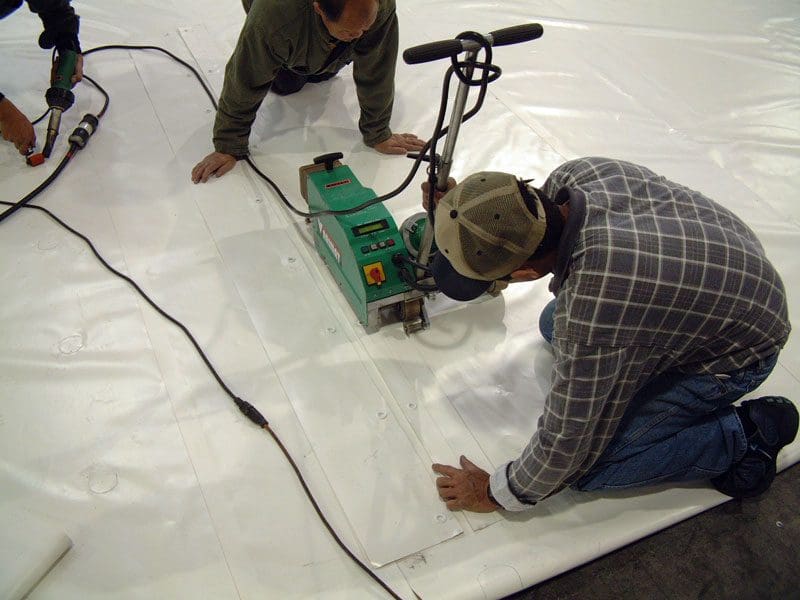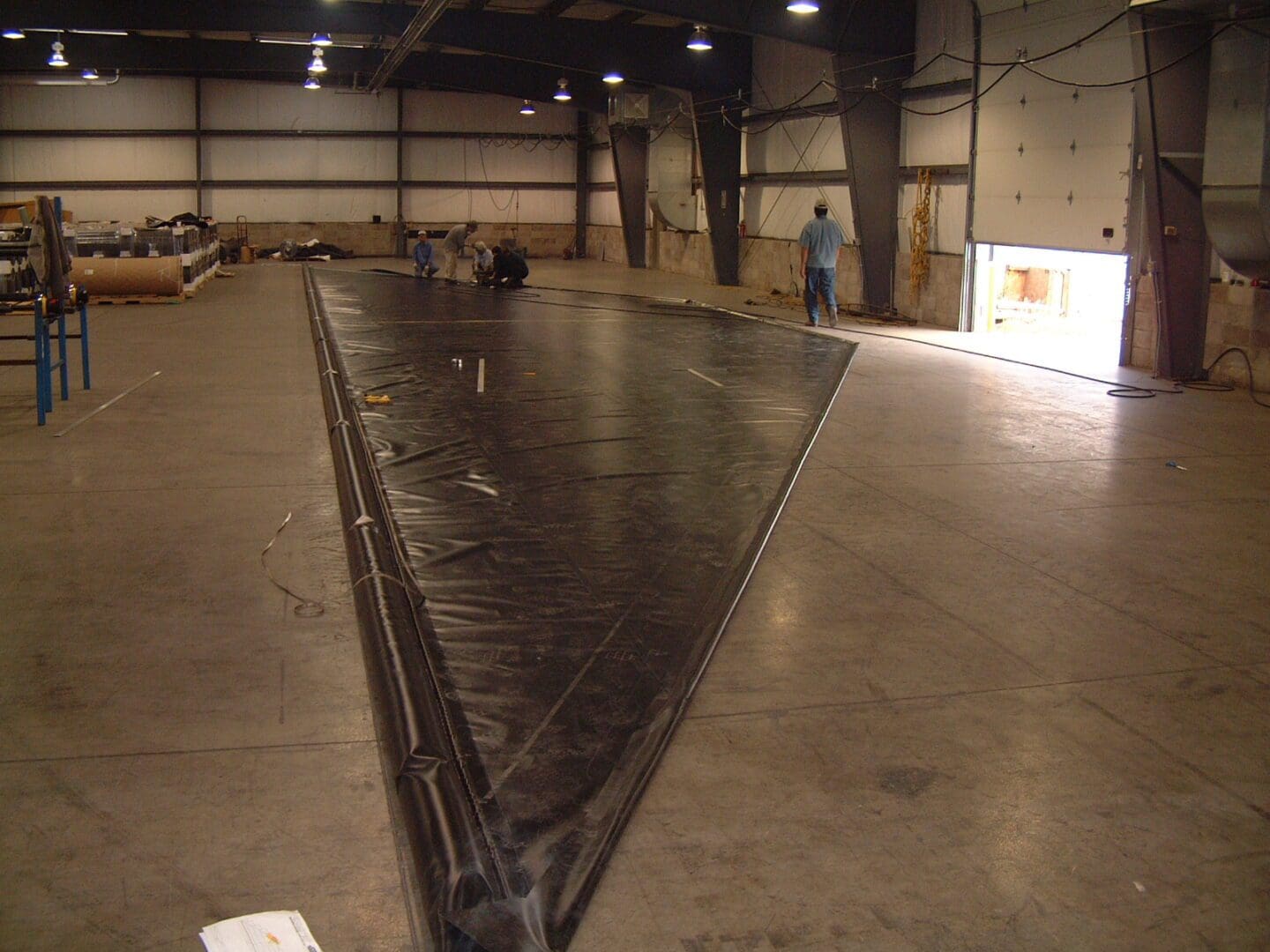 Advantages of Baffle Curtains
Custom-built to fit your design specifications
Improves disinfection of water—meets NSF/ANSI Standard 61 requirements for potable water
Improves handling of wastewater by increasing treatment time
Prevents stagnant zones in reservoirs
Provides an inexpensive retrofit to existing infrastructure
Applications for Baffle Curtains
Potable water tanks
Industrial wastewater treatment facilities
Reservoirs
Oil boom baffles for spill containment
Contact LCSI today to discuss how we can fabricate a custom baffle curtain.