LCSI's containment specialists have worked on projects all over the world in a wide variety of applications. This experience has helped shape our industry knowledge so we can confidently advise our customers of the best containment liner option.
We primarily service the following industries:
• Energy (Oil, Gas, Mining)
• Agriculture/Aquaculture
• Recreational/Decorative
• Industrial
• Municipal
Because LCSI can custom fabricate containment liners based on size, type of liquid to be stored, climate, and required longevity, every containment solution we create is designed exactly for your unique needs. This saves time in the field and avoids wasted materials, which ultimately saves money on your project.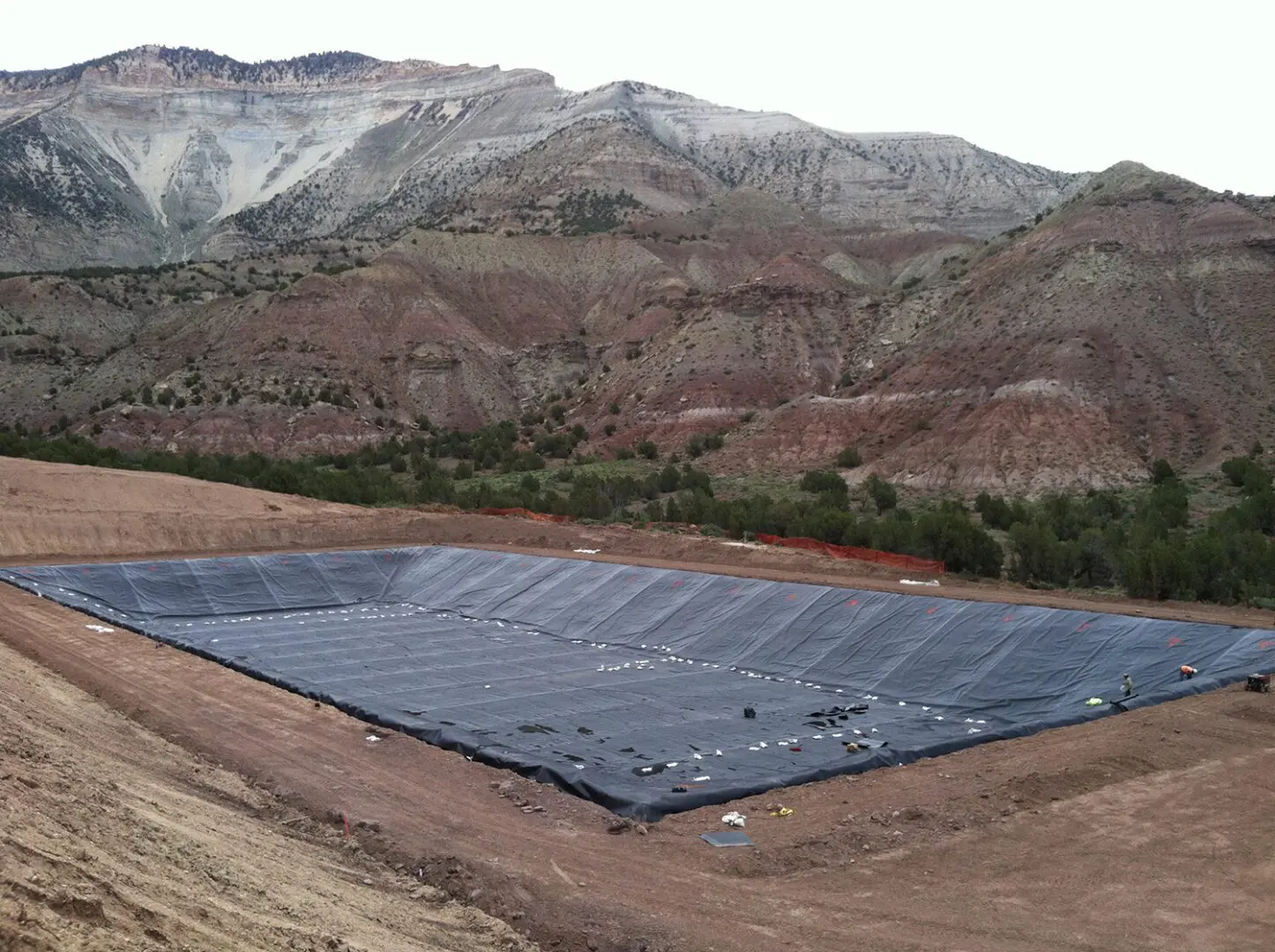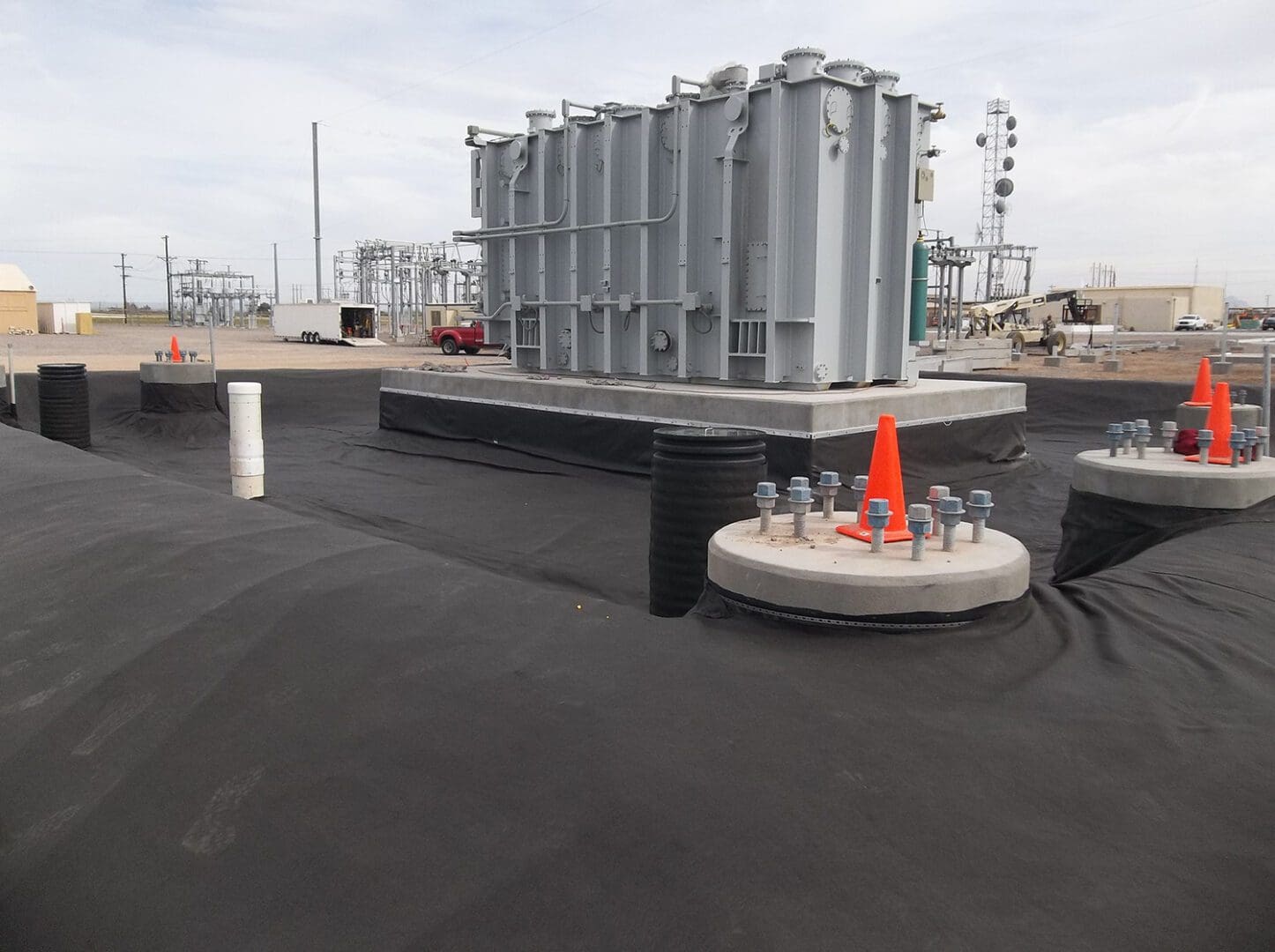 LCSI provides trusted containment solutions to help oil and gas producers conserve water and minimize environmental impacts. Our products are specially designed to safely contain water with various chemical compositions—including flammable or combustible liquids—making them perfect for oil pits and frac tanks to contain spills and leaks. We also provide a multitude of containment solutions for the mining industry.
Advantages of Liners in the Energy Industry
LCSI's products provide many benefits to the energy industry:
Ensure compliance with government and environmental regulations
Prevent the evaporation of surface water so that it can be reused
Mitigate harmful emissions being released into the environment
Minimize risk and maximize the safety of on-site workers and wildlife
Prevent freezing of stored liquids
Our custom liners are reinforced for reliable containment of potentially hazardous wastewater and for secondary containment of hydrocarbons. Instead of a costly tank replacement, geomembrane linings for tank interiors can provide an inexpensive retrofit. Our floating covers are the perfect solution for fume and odor reduction.
Applications of Liners in the Energy Industry
Fracking and drilling pit liners
Transformer pads
Secondary containment liners
Tank liners
Firewater retention ponds
Brine pond liners
Wind farms
Leachate pond liners
Water filtration ponds
Mining applications
Fly ash pond liners
Brownfield/industrial site remediation
Floating covers
Treatment pond liners
Baffle curtains
AGRICULTURE AND AQUACULTURE
Water is a key ingredient for the farming and aquaculture industries. Whether it's used to irrigate plants or quench the thirst of animals, farmers and gardeners of all kinds rely on a steady source of water for their crops and livestock.
LCSI offers many containment liner solutions to help support the cultivation of plants, animals, fish, and fungi, as well as other natural products such as fibers and biofuels.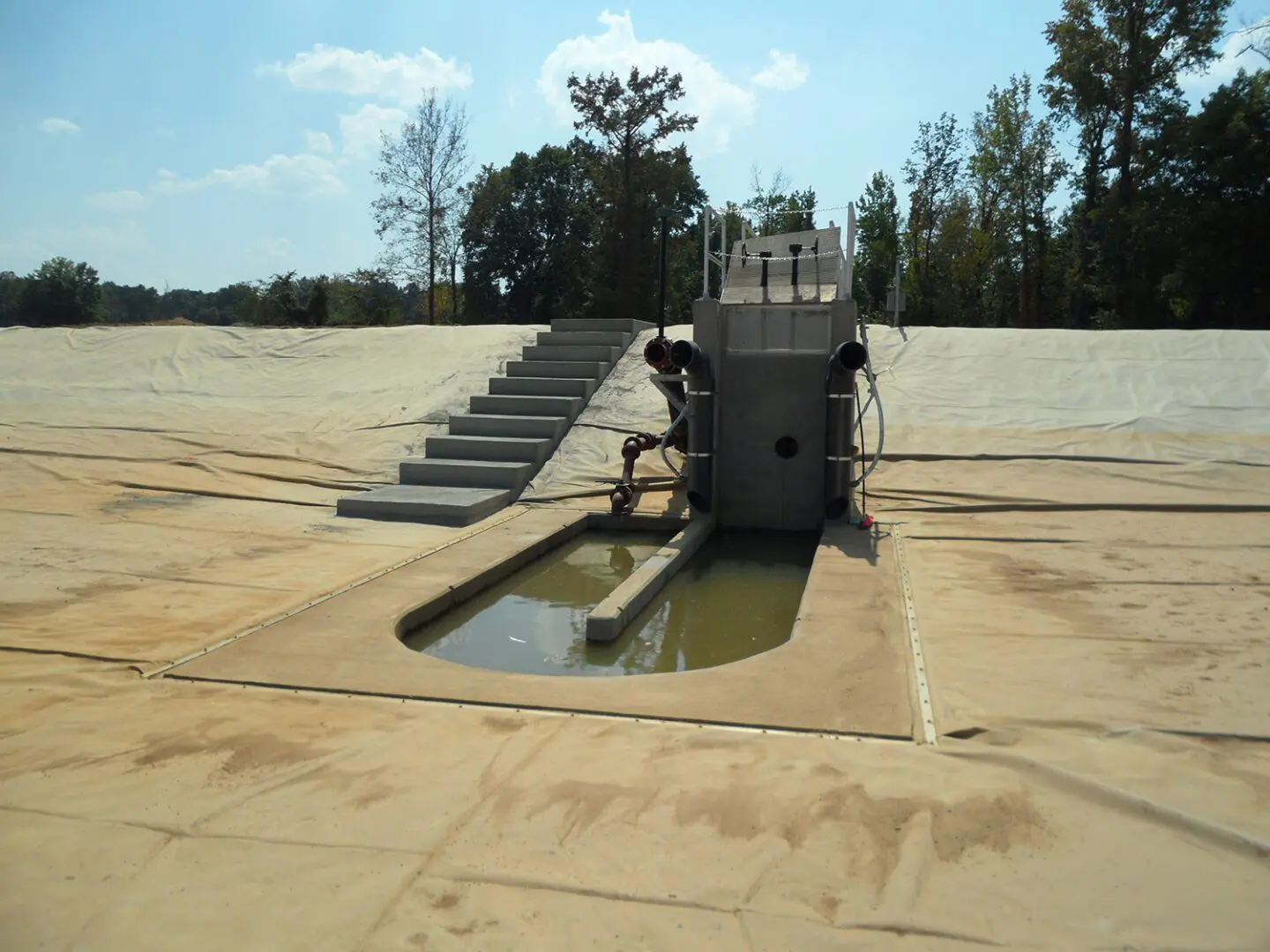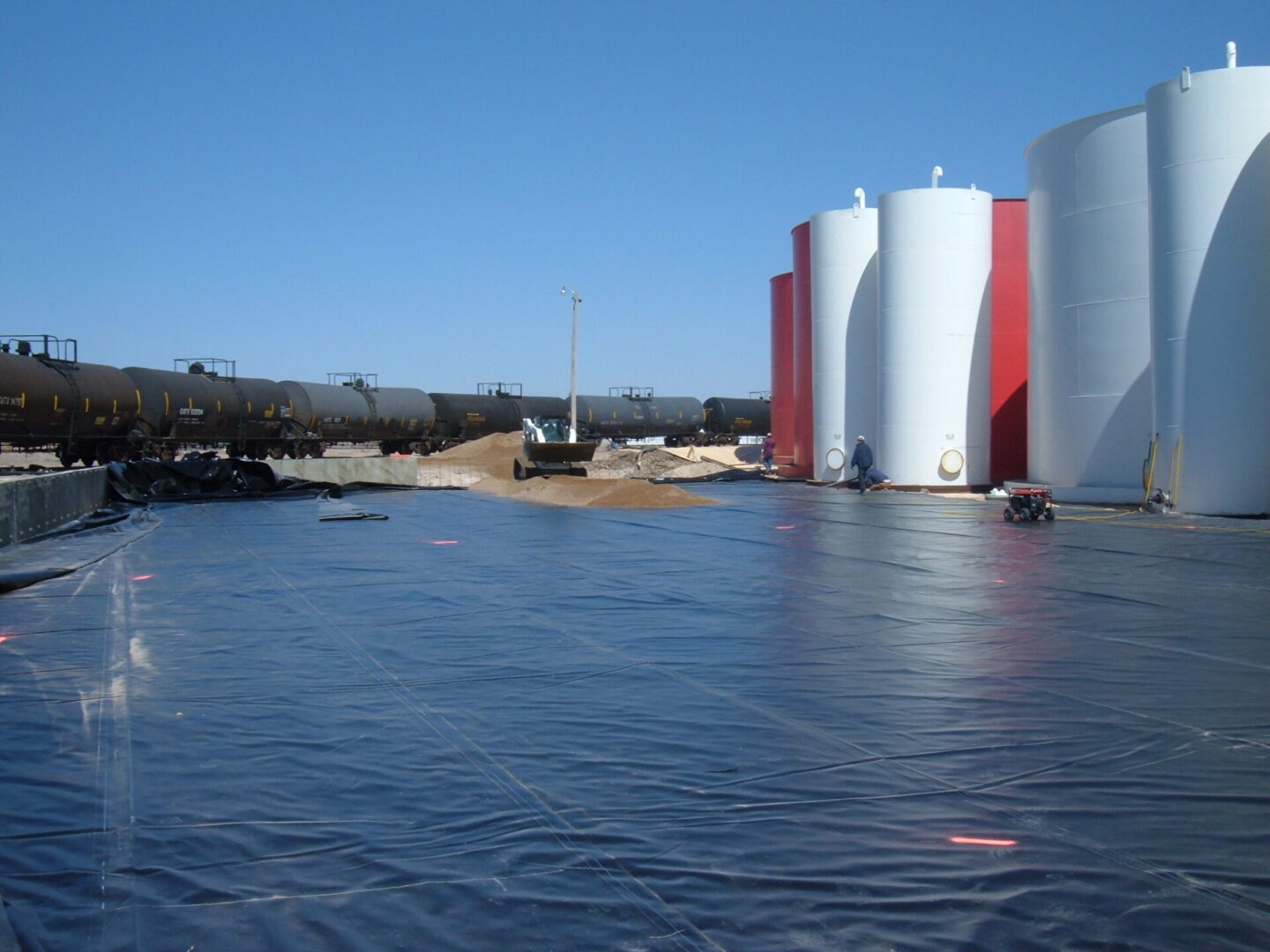 Advantages of Agriculture and Aquaculture Liners
• Provides safe water, fertilizer, and pesticide storage
• Increases and improves wildlife habitats
• Captures sediment and filters contaminants
• Decreases run-off and maximizes water reuse capacity
• Formulated to be environmentally friendly, durable, and long-lasting
• NSF/ANSI Standard 61 approved materials for potable water applications
• Custom fabricated liners to our clients' needs
Applications for Agriculture and Aquaculture Liners
Primary and secondary containment liners for fuels and fertilizers
Irrigation pond liners
Water reclamation
Canal liners
Hay and field covers
Truck and trailer tarps
Manure lagoon liners
Waste pond liners
Floating covers for ag tanks
Stormwater collection
Algae harvesting support ponds
Fish farms/hatcheries
Weed and root barriers
Hydroponics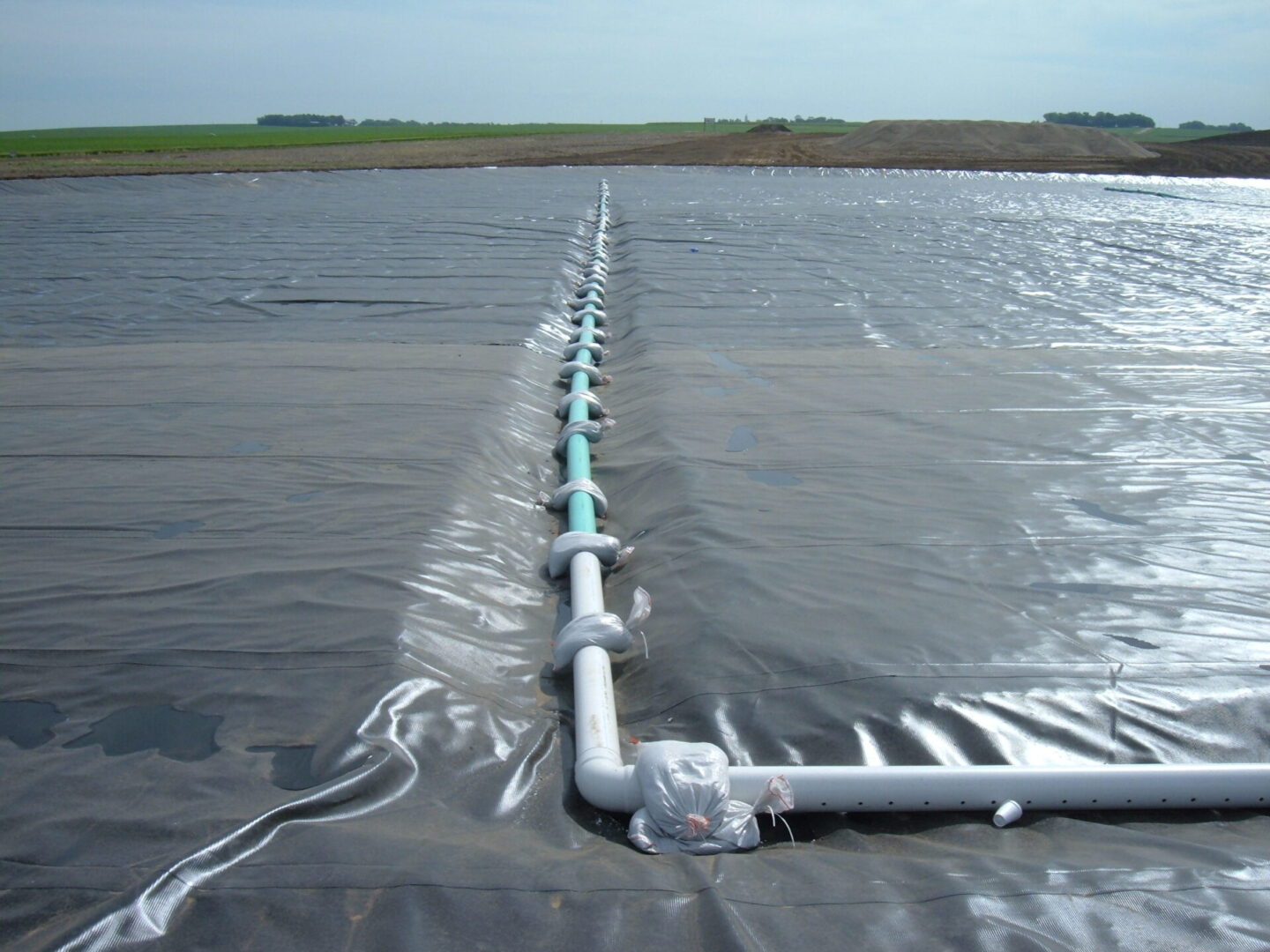 RECREATIONAL AND DECORATIVE
While many of LCSI's products serve a practical purpose, such as containing hazardous materials, others are made purely for recreational or aesthetic purposes. Landscape contractors, golf course architects, water parks, and ski hills are just some examples of this. Our customers range from private property owners to large businesses looking to beautify surrounding infrastructure with LCSI's liner solutions.
Advantages of Recreational and Decorative Liners
Enhanced landscape design
Added serenity to outdoor settings
Increased property value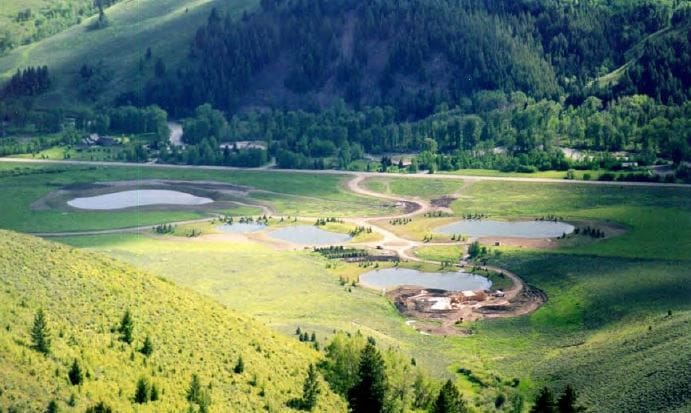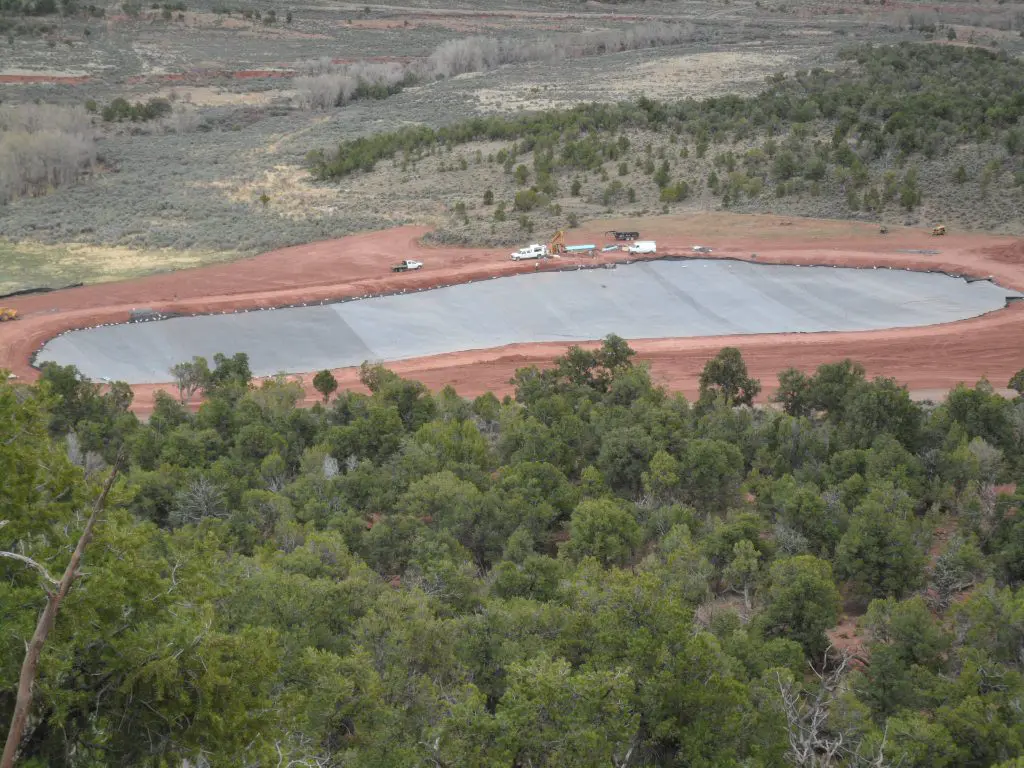 Applications for Recreational and Decorative Liners
Golf course lakes and ponds
Ski parks (snow-making pond liners)
Wakeboard and waterski parks
Hunting and fishing lodge surroundings
Water features and aquascapes
Backyard waterfalls, streams, and ponds
The industrial sector produces a wide range of products that contribute to our everyday quality of life. Lange can help support this vital industry by providing reliable containment liners for all types of potable water and wastewater applications. We primarily service municipalities, food processors, pulp and paper mills, other mills and factories, as well as those in the mining, oil, and natural gas industries.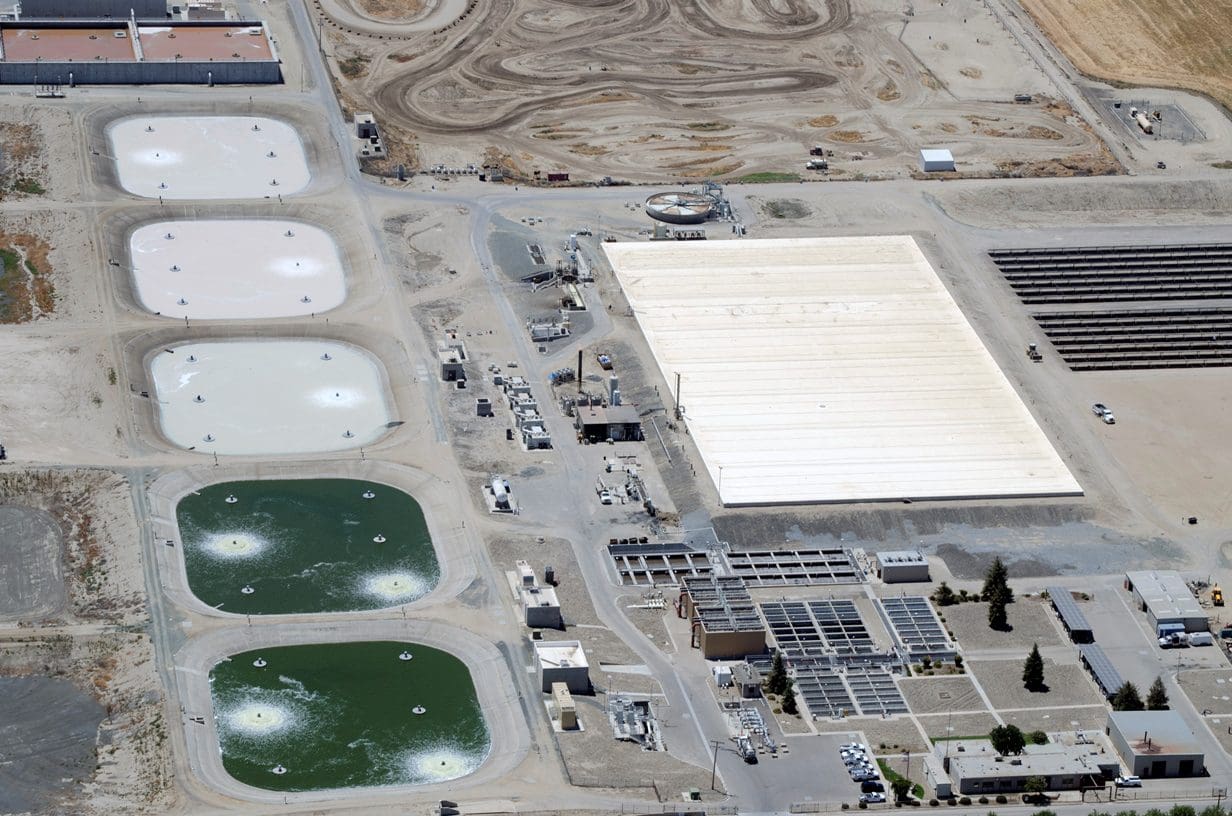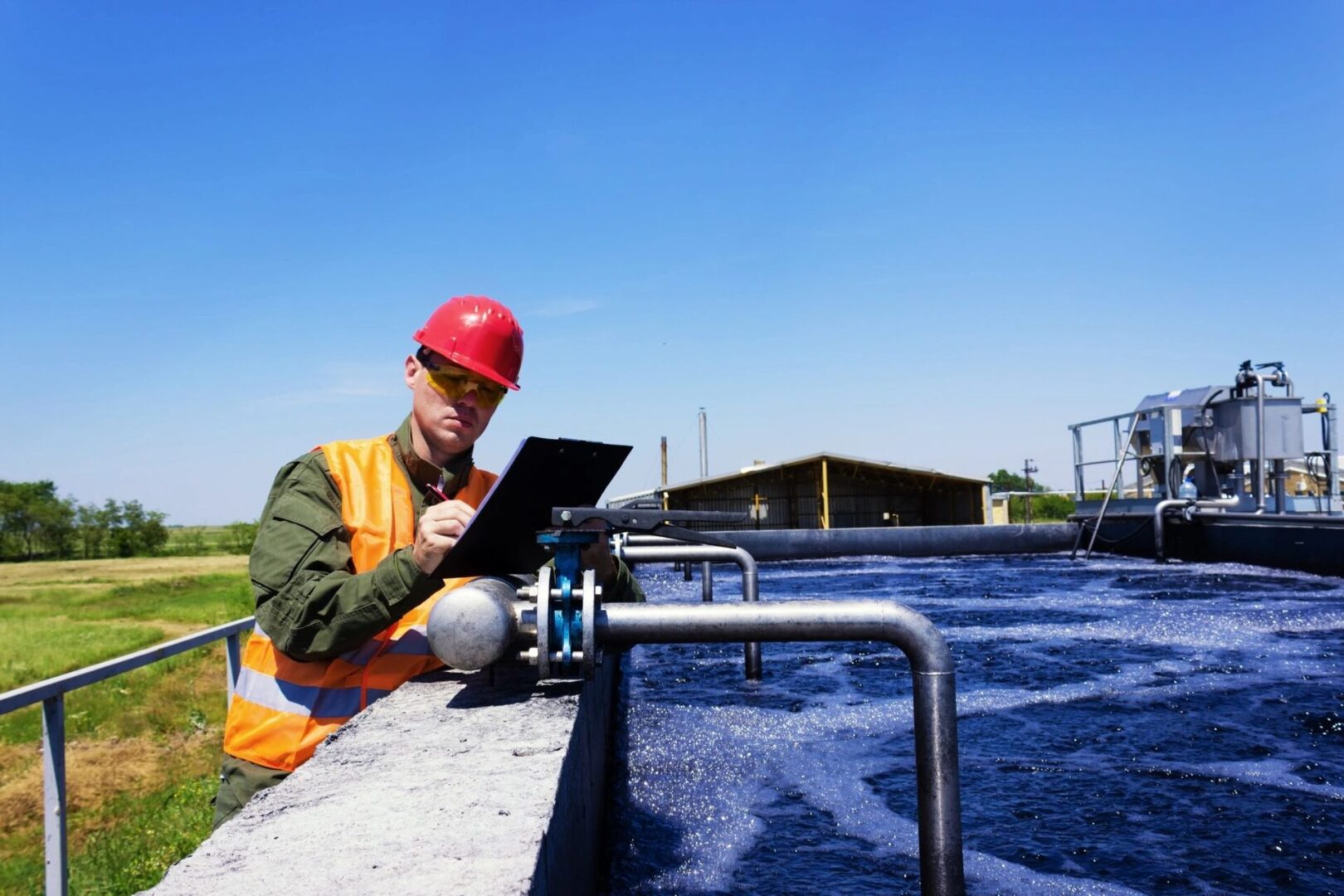 Advantages of Industrial Liners
Safely contain liquids with any chemical composition
Improves disinfection of water—meets NSF/ANSI Standard 61 requirements for potable water
Improves handling of wastewater by increasing treatment time
Prevent stagnant zones in reservoirs
Conserve water and protect groundwater
Applications for Industrial Liners
Water and wastewater lagoon liners
Wastewater treatment plant tank liners and covers
Potable water applications
Vapor barriers and tarps
Baffle curtains
Canal liners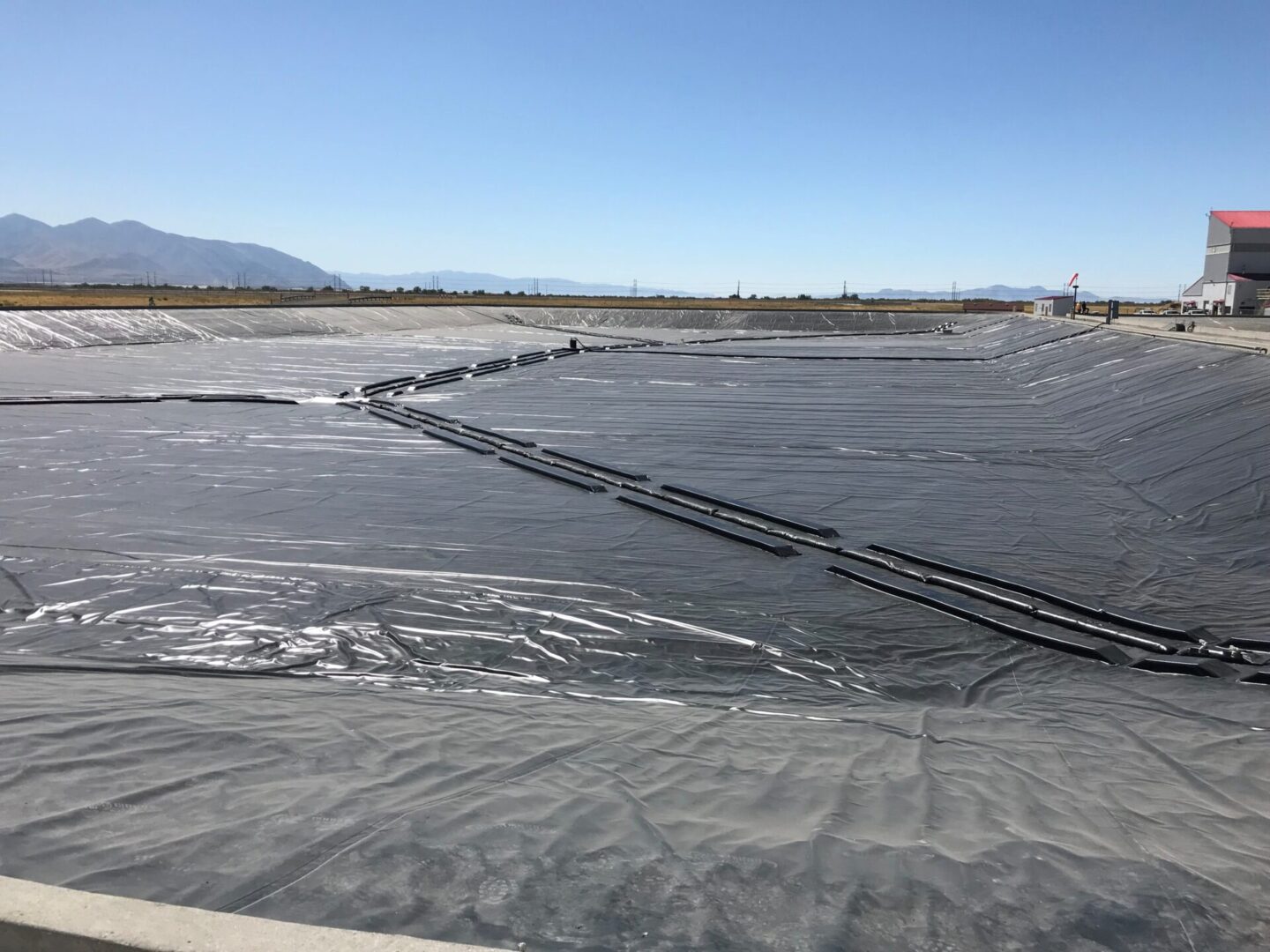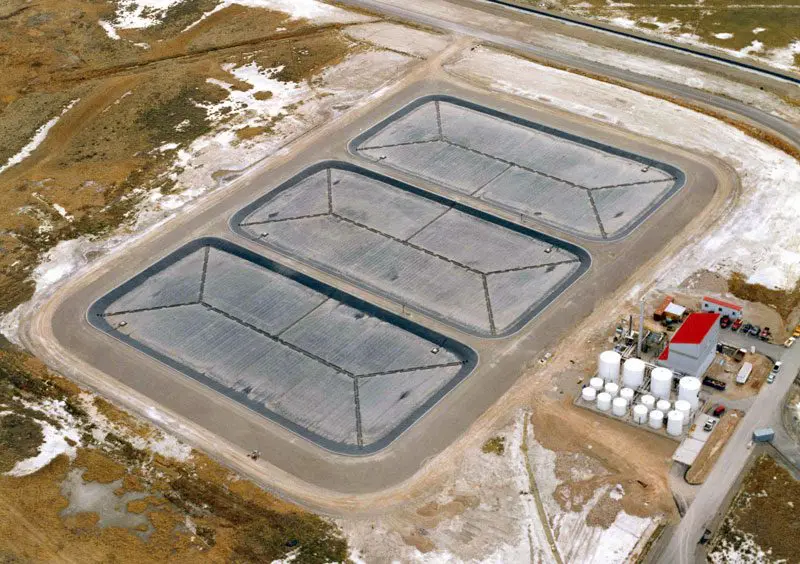 Regardless of the size of your city, town, or village, containment solutions are needed to help maintain municipal services. LCSI fabricates and installs several types of dependable liners to help support the everyday activities that keep municipalities running smoothly and consistently. For instance, our containment liner solutions can increase landfill capacity and provide leak protection against solid waste, which helps safeguard the environment and the community.
Advantages of Municipal Liners
The liner material is durable against precipitation, sun, wind, and fluctuating temperatures
Promotes water conservation
Protects the environment and complies with regulations
Contains dangerous leachates from seeping into the ground and water supply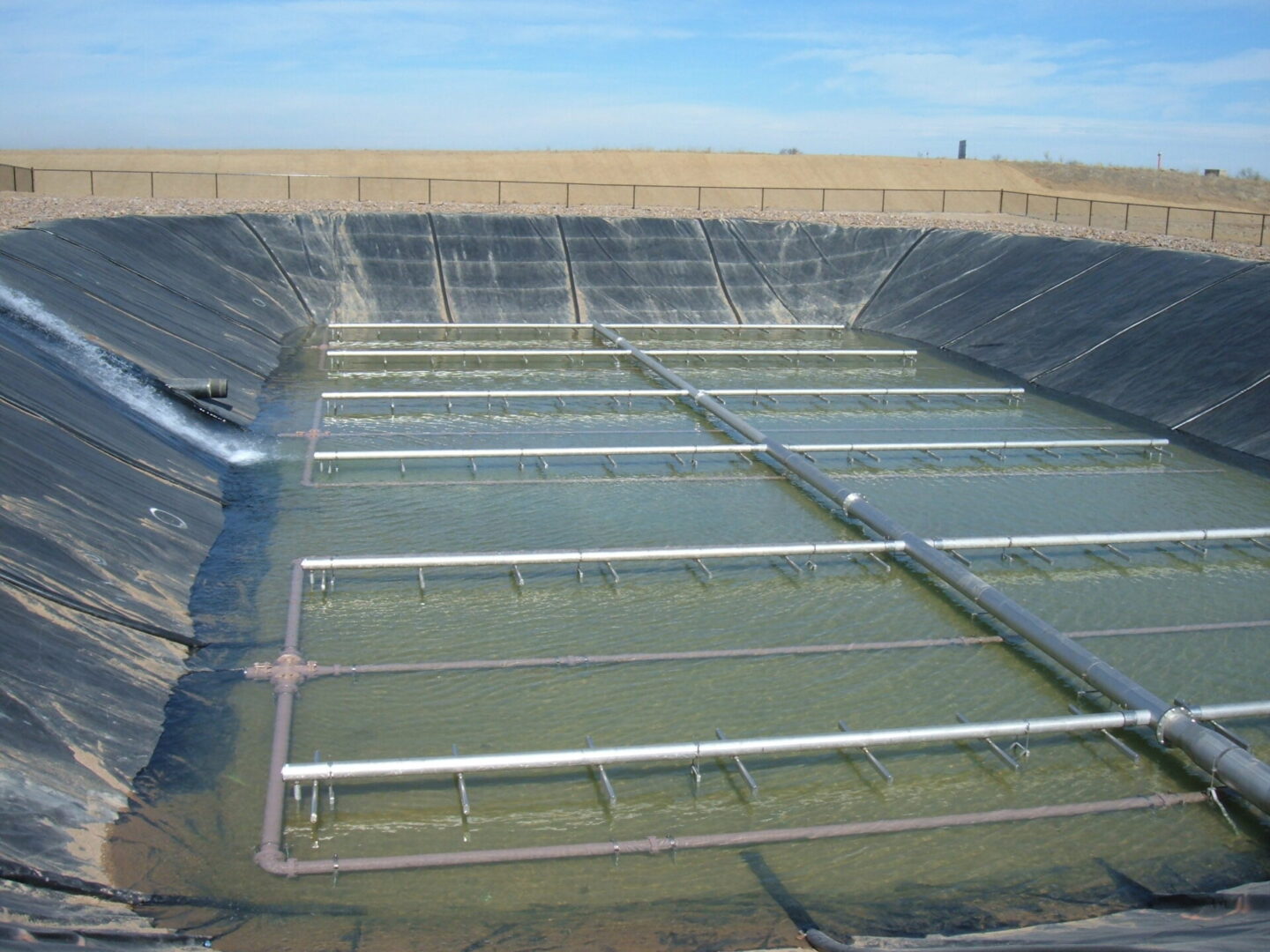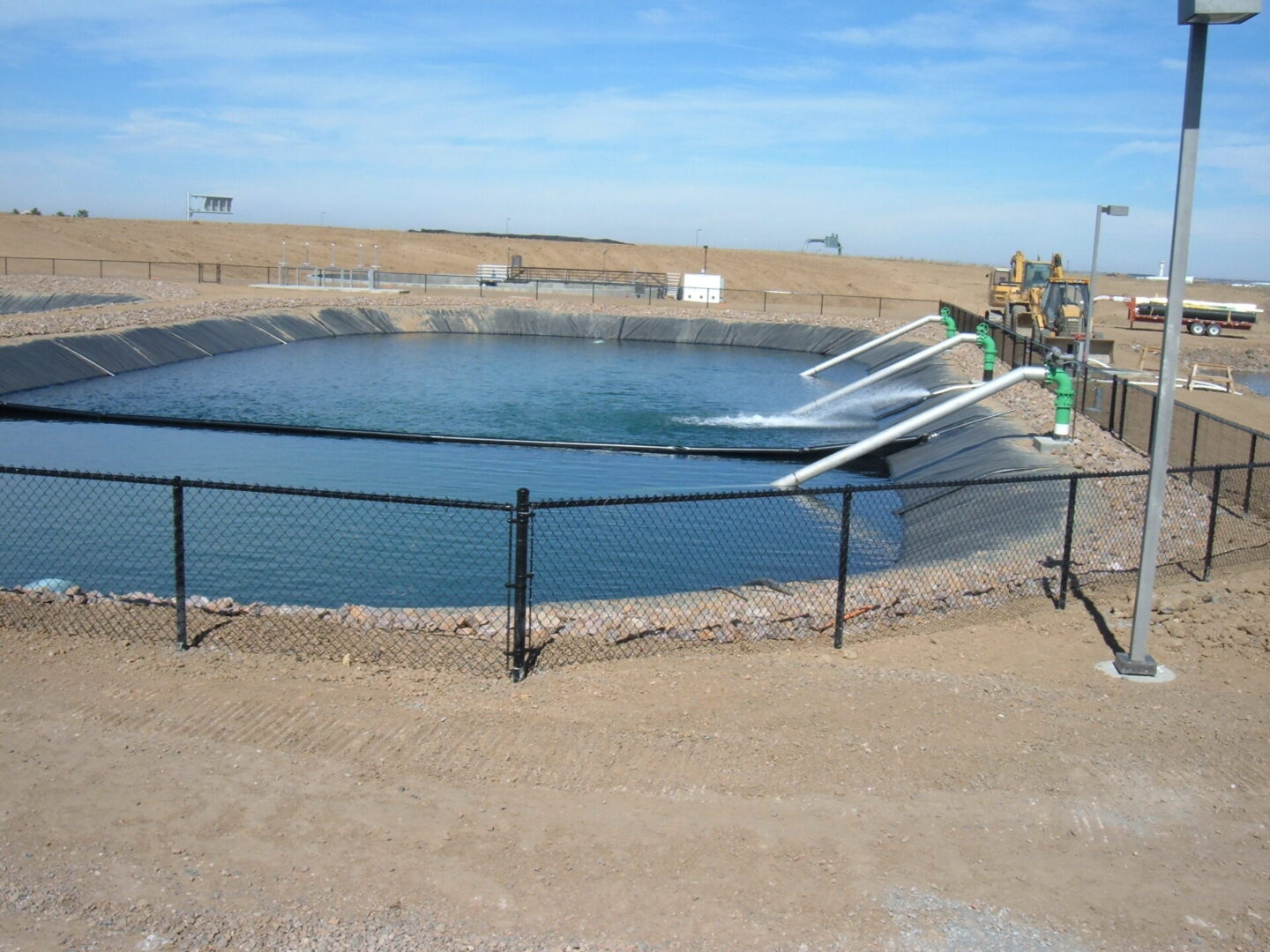 Applications for Municipal Liners
Landfill liners
Leachate pond liners
Secondary containment of fuel and deicing fluid at airports
Irrigation pond liners
Canal liners
Dam liners
Baffle curtains
Water features
Waterproofing planters
Waterproofing bridge abutments
Media filter bed liners
Wastewater and water treatment pond liners and covers
Industrial reclamation/brownfield sites
 Contact us today to discuss how LCSI can help support you with reliable containment solutions.