Lange Containment Systems Inc., based in Colorado, USA, is committed to providing superior customer service—regardless of project scope or dollars spent. We give all our customers the attention they deserve. To us, this means using only the very best materials during fabrication and using the utmost care during installation.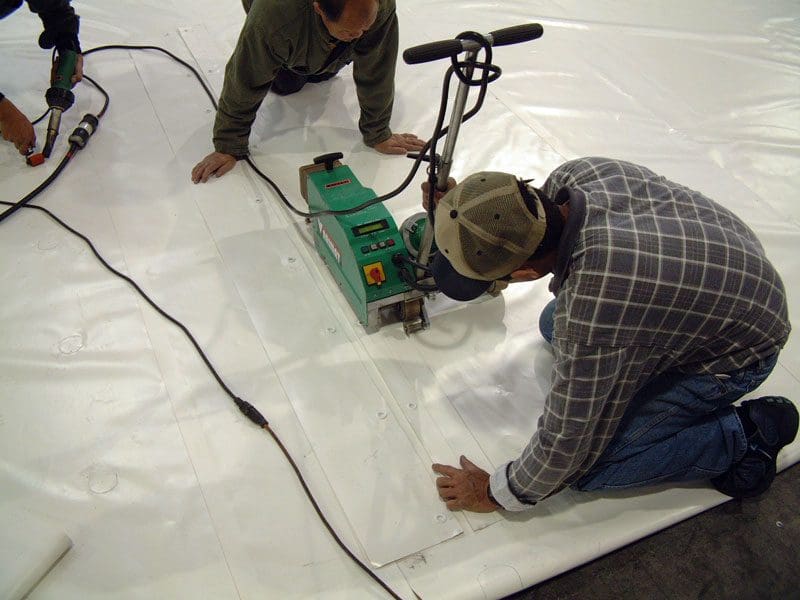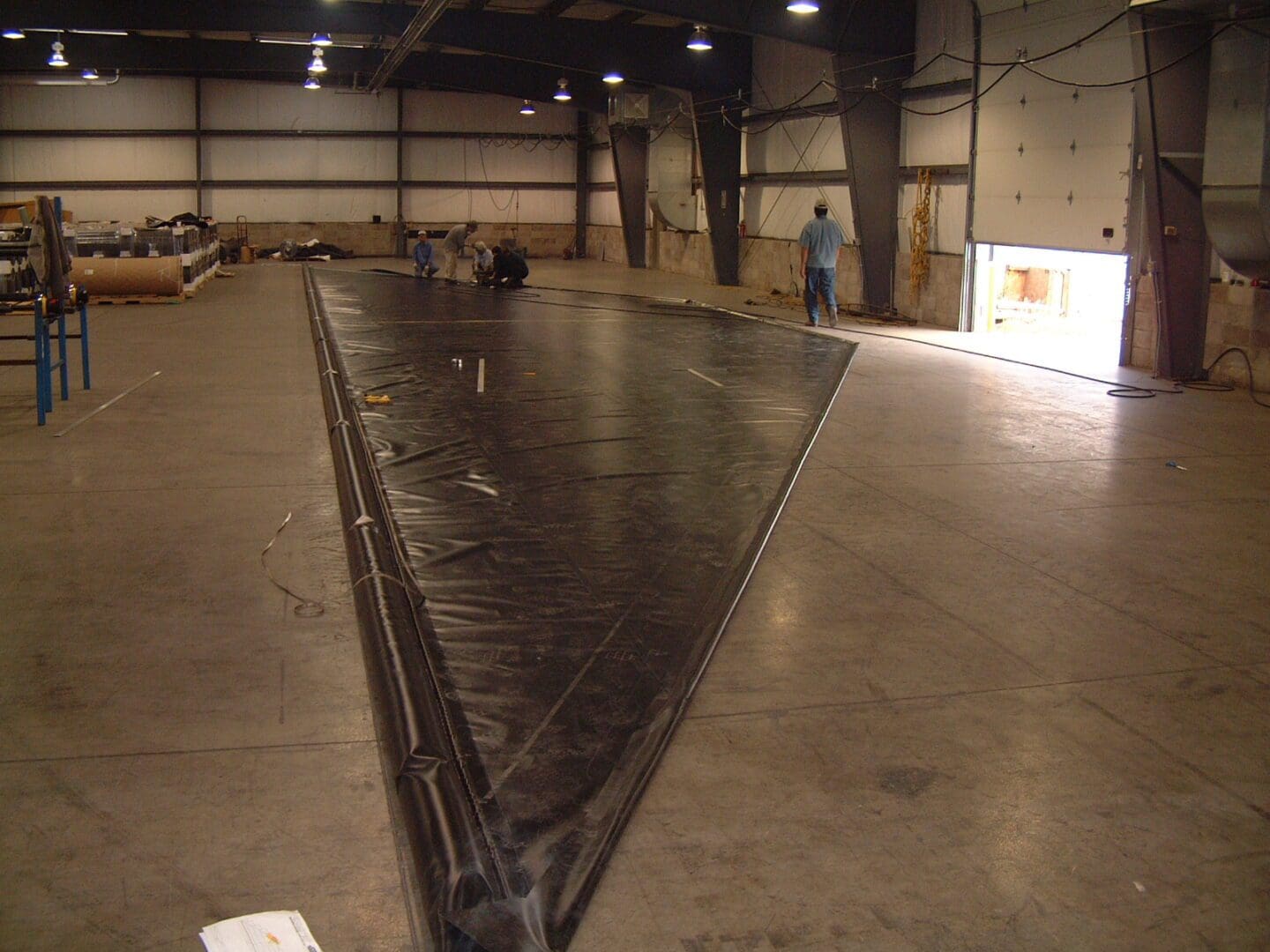 The strength of our reputation is only as strong as the products we sell. That's why LCSI takes great care to produce high-end liner and containment solutions using all North American-made products and detail-oriented fabrication practices. Our containment systems are flexible to resist tearing and puncturing and are constructed with strong seams for long-lasting performance.
Save Time. Save Waste. Save Money.
By selecting LCSI for your liner and containment needs, you save time and money because our products can be custom-fabricated to fit your exact requirements. This results in less time spent cutting in the field, and less material bought unnecessarily, which ultimately means less waste.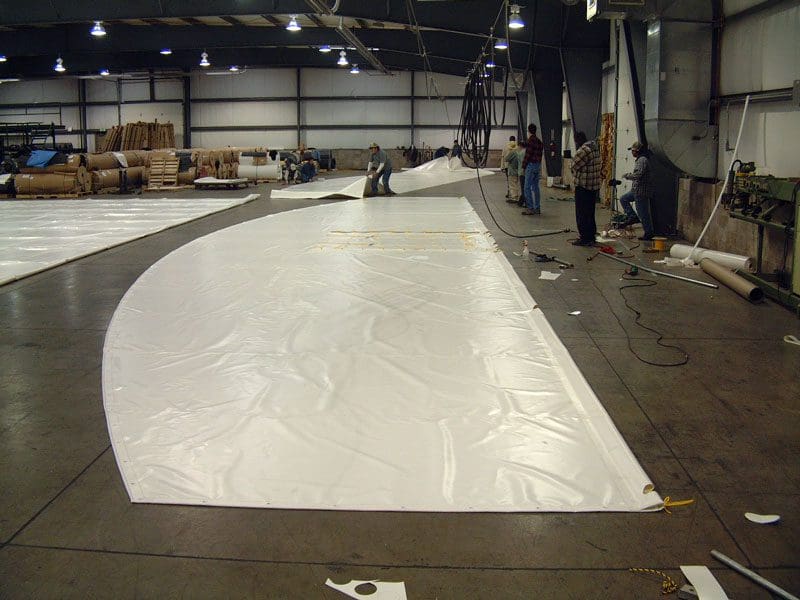 State-of-the-Art Facility
LCSI's state-of-the-art 28,000 square feet facility, located in Denver, Colorado, USA, provides enough space for us to fabricate large geomembrane panels, minimizing the number of seams needed and providing a more durable end product. In addition to large liner panels, LCSI can also fabricate complex, custom work of various sizes.
Our radio frequency (dielectric) welding equipment allows us to fabricate high-quality seams, which are inspected extensively following ASTM D-4437 procedures. Destructive seam samples are tested in our on-site quality assurance lab. We use AutoCAD software to design liners and piece together panels perfectly.
As part of our commitment to customer service, LCSI offers a standard one-year warranty on factory-fabricated seams and field seams to NSF/ANSI Standard 61 standards. Complete fabrication documentation can be provided to assure traceability and customer satisfaction.
LCSI produces panels to exact industry standards and customer specifications.
LCSI's lead installation personnel have installed millions of square feet of liner systems around the world. This experience, combined with our problem-solving ability and commitment to a job well done, allows us to handle field installation challenges and find creative solutions for any type of containment.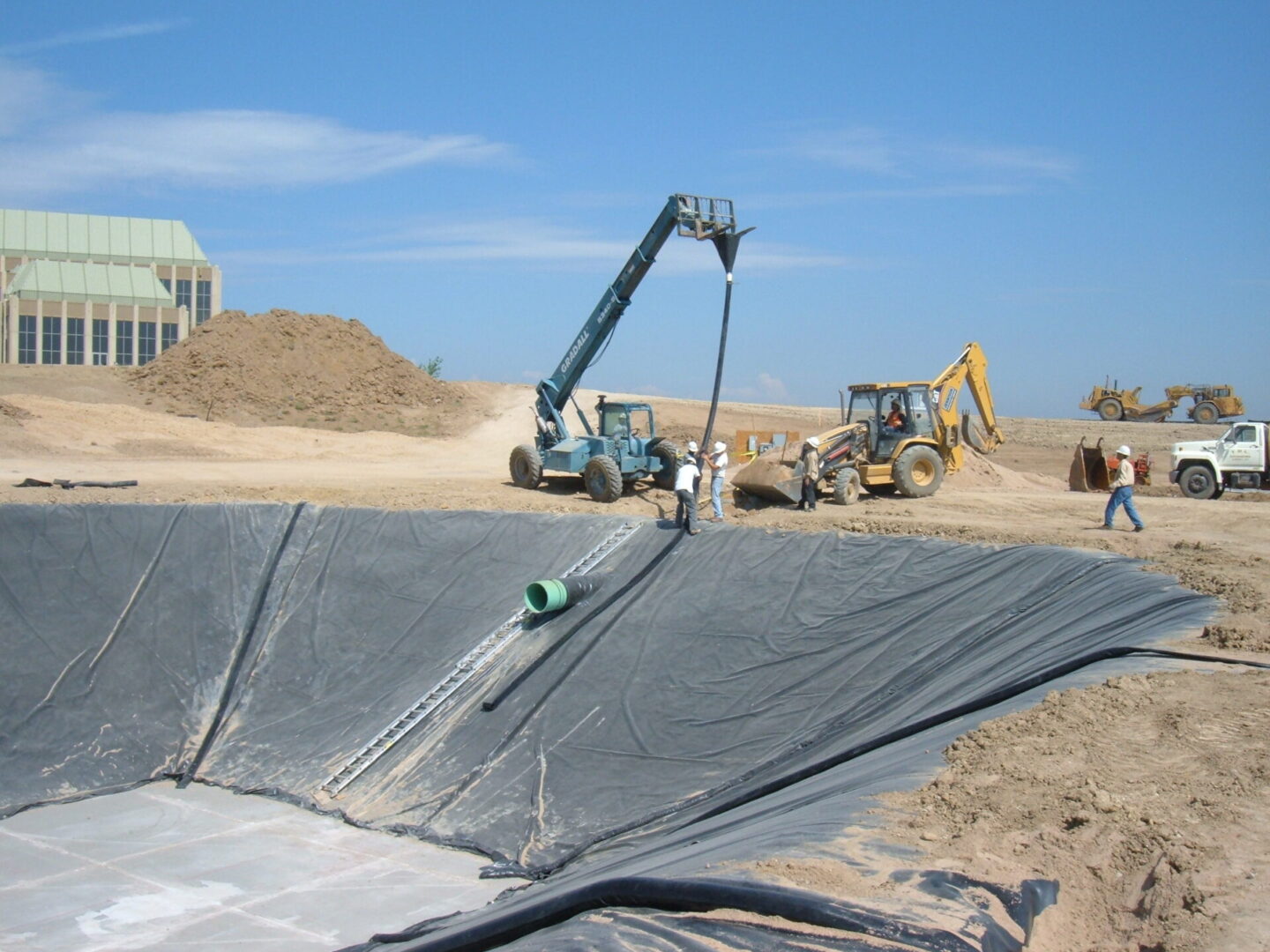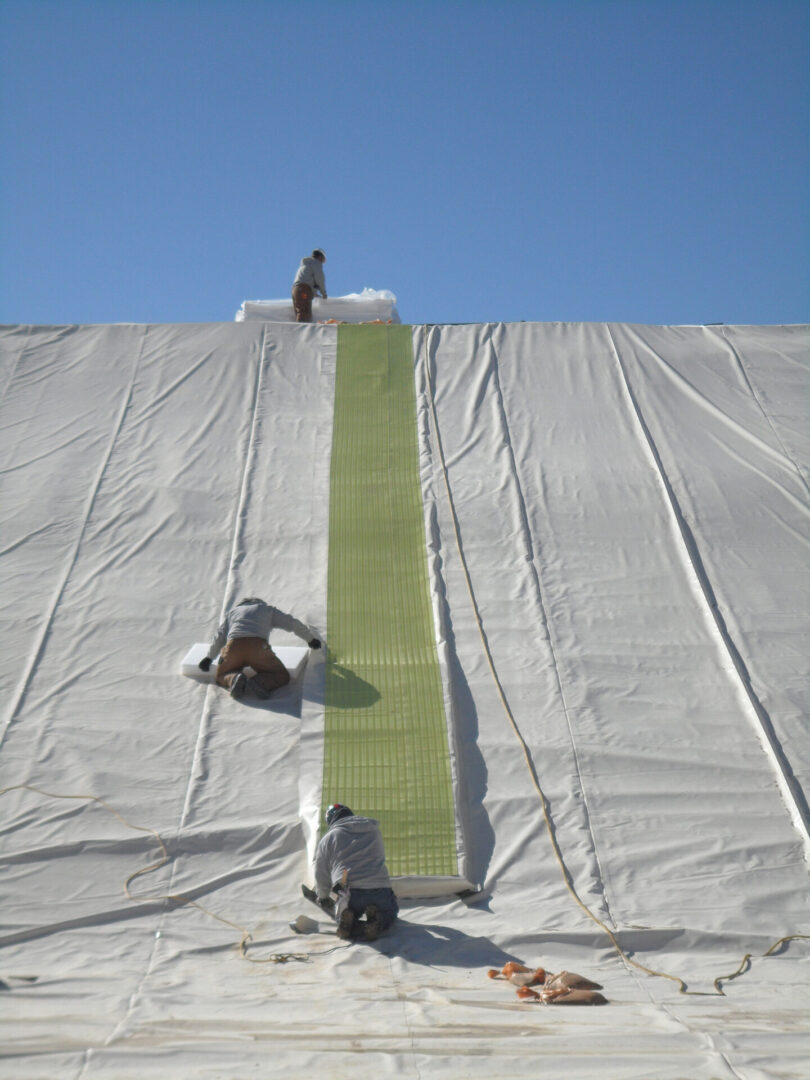 Lange Containment Systems Inc. offers two types of installation options:
Complete On-Site Installation: This option is best suited for large projects or projects where qualified local installers are difficult to attain. An LCSI crew is mobilized from our headquarters in Denver, Colorado, USA, to your site with all the tools* necessary for the installation.
On-site Support Technician(s): This option is the most cost-effective but is best suited for projects where on-site labor is available. One or more of LCSI's experienced technicians will visit your site with minimal equipment and lead your labor team in the installation of your containment system.
*LCSI does not provide deployment equipment (i.e., front loaders, forklifts, etc.)
IAGI Certified Technicians
LCSI is a member of the International Association of Geosynthetic Installers (IAGI). We have several IAGI-certified technicians on staff, so you can rest assured that your containment project is in good hands.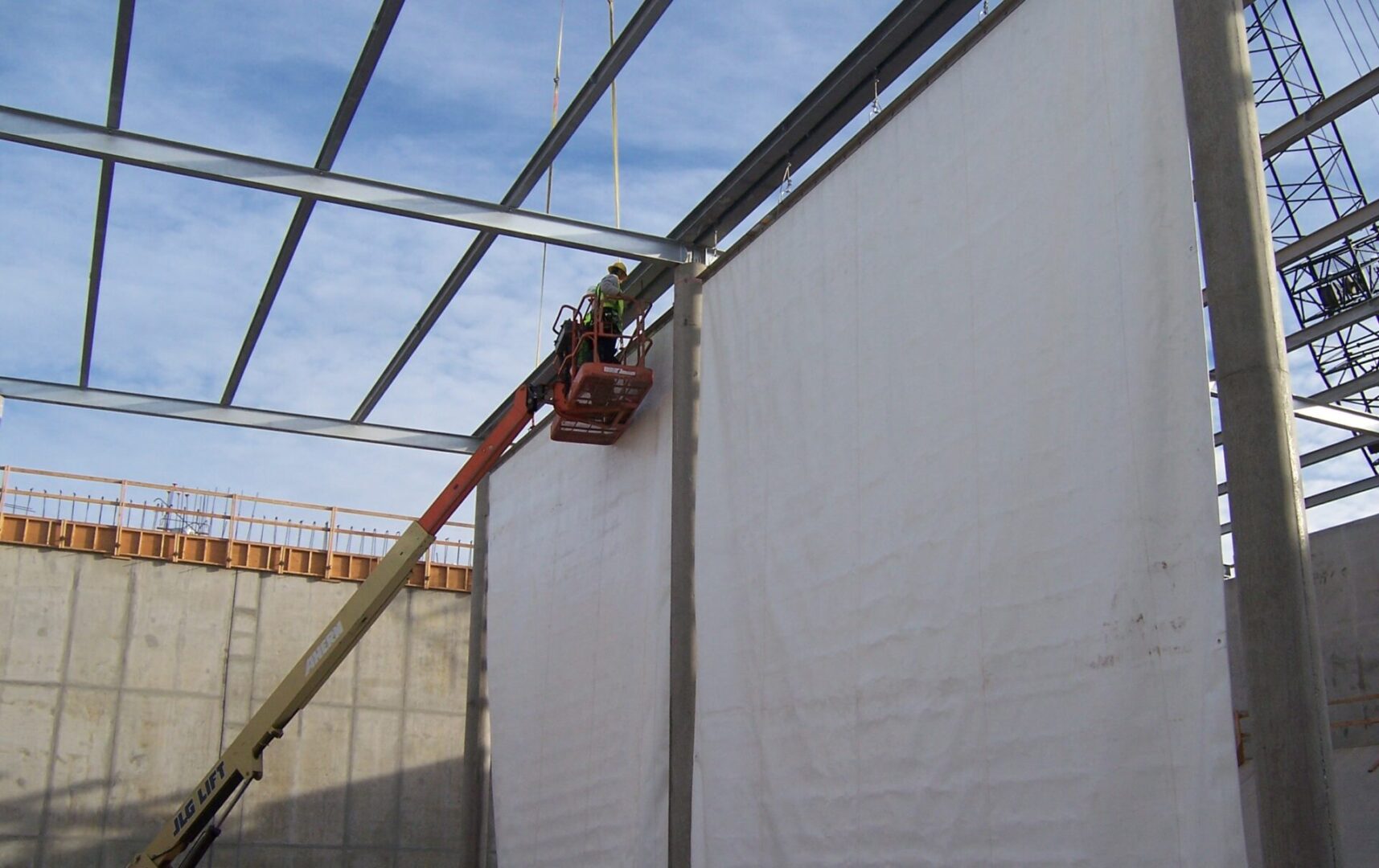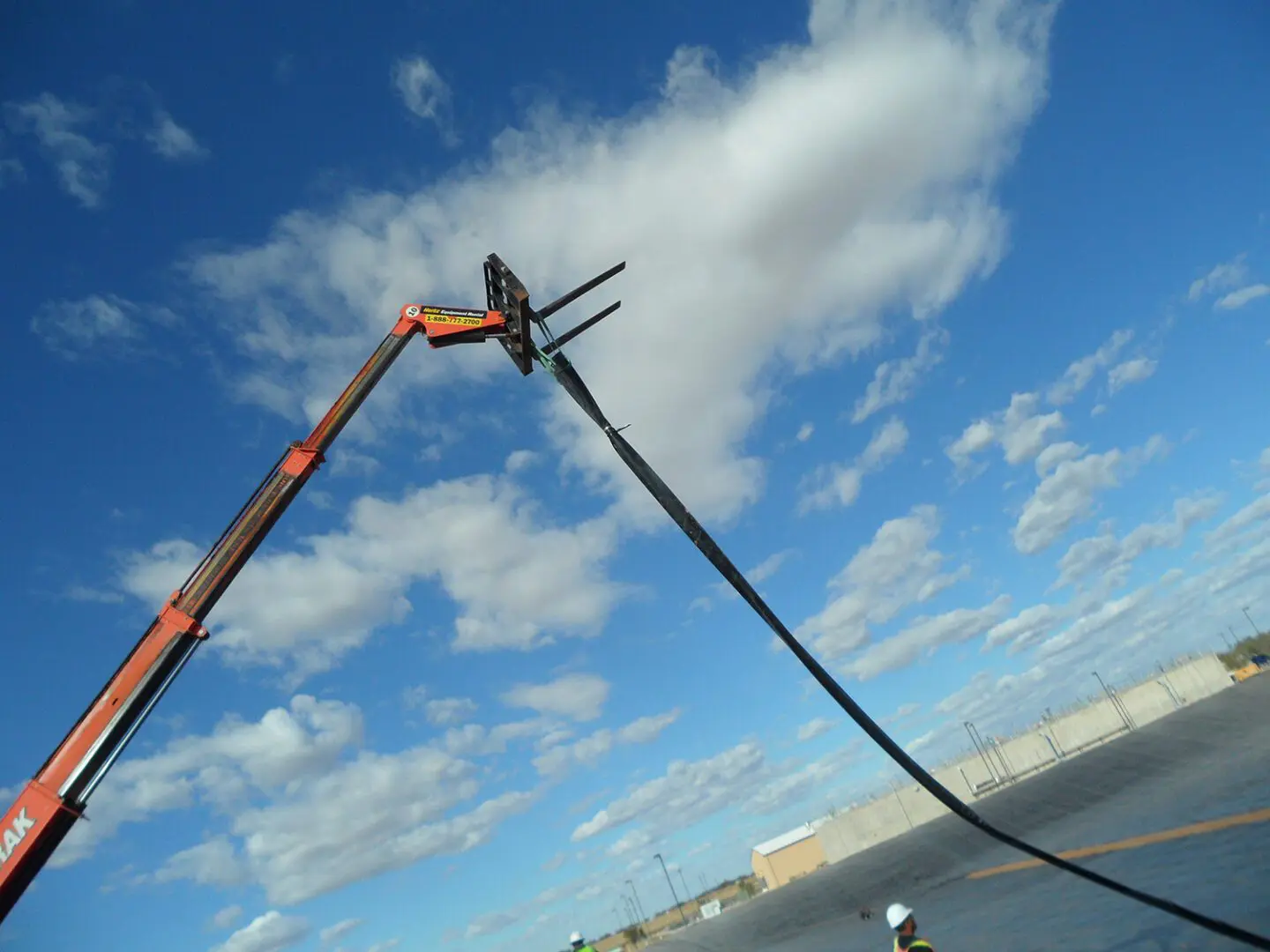 As part of our commitment to customer satisfaction, LCSI offers a one-year warranty on factory-fabricated seams and field seams to NSF/ANSI Standard 61.
Contact LCSI today for all your containment needs.