LCSI's exclusive EZ Containment™ product is the perfect solution for liquid containment. This liner system can be easily assembled and disassembled by one or two people in just a few hours.
EZ Containment™ is comprised of six-foot triangular baskets using galvanized steel wire with an interior strut. The system is constructed with only the highest quality materials and is available in a wide range of geomembrane liners, including:
PVC – available in 20, 30, 40, 50, and 60 mil
Polypropylene – available in 36, 45, and 60 mil
XR-5 – available in 30 and 40 mil
CSPE/formerly Hypalon – available in 36, 45, and 60 mil
High-strength/high-temperature liner, upon request
EZ Containment™ also consists of batten strips, anchor spikes, and sand-filled ballast tubes. Optional components include:
Ladder
Boot kits
Walk pads
Rainwater pump
Oil absorbent sock
Our product specialists can help you size and customize an EZ Containment™ system that best fits your needs. Easy step-by-step instructions are included.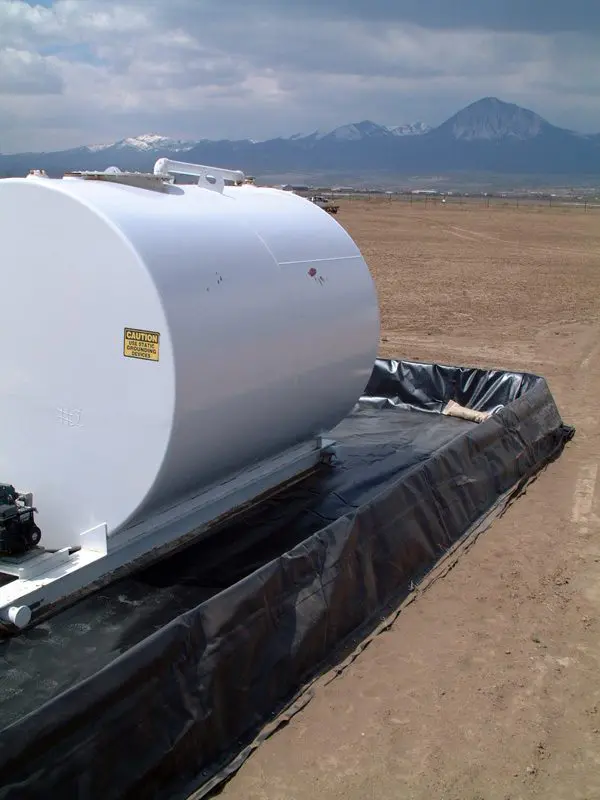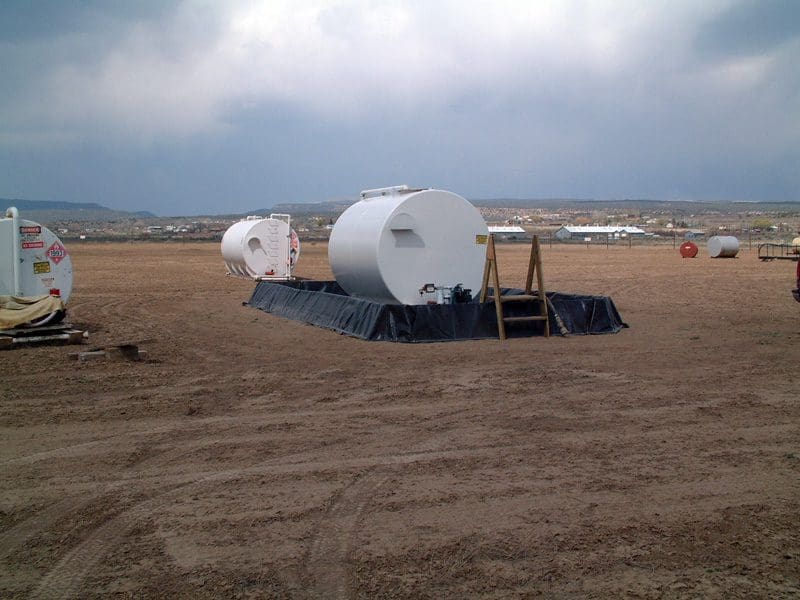 Advantages of EZ Containment™
Ease of assembly and disassembly
Durability
Next-day shipping available on select sizes
Collapsible panels for compact transportation
A variety of configurations are available
Applications for EZ Containment™
Tank guardian—a permanent or temporary system around tanks containing oil, fertilizer, water, etc.
Secondary containment
Fire protection water storage
Water clarity dams
Truck washing stations
Creek diversions
Contact LCSI today for all your containment needs.